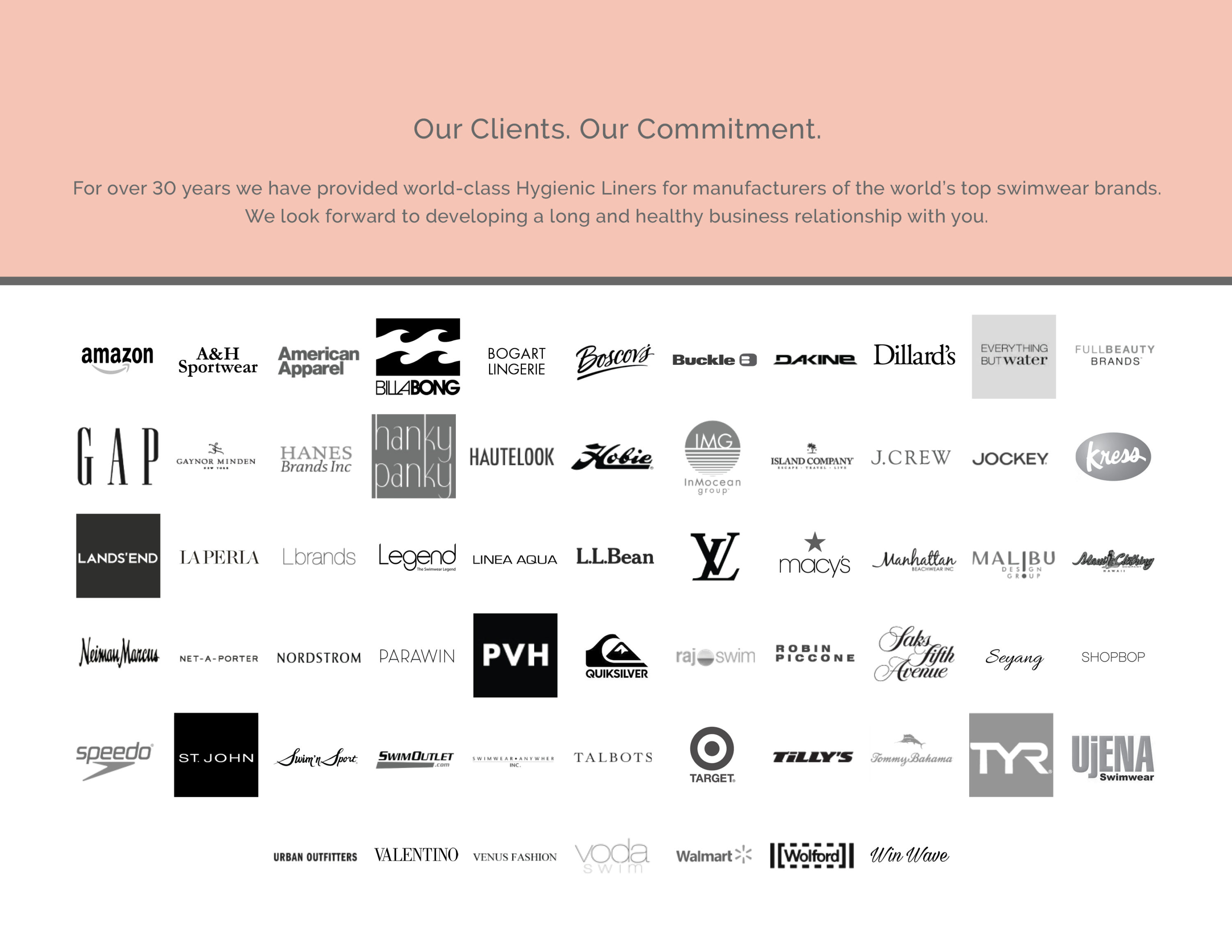 Our Clients. Our Commitment
For over 30 years we have provided world-class Hygienic Liners for manufacturers of the world's top swimwear brands.
We look forward to developing a long and healthy business relationship with you.





















Find out about our new True Fit Try On products and promotions first.
Subscribe for exclusive industry information, sales, bonuses and incentives.