C-TAB Hygienic Liner
The best hygienic liner ever created is now available in a smaller size to fit children's garments. The only hygienic liner in the world that saves you substantial amounts of money. The C-Tab features medical grade adhesive and a non-adhesive tab that significantly decreases the time to both install and remove. The non-woven face-sheet is derived from natural sources to provide absorption. When you choose the C-Tab you are receiving a first-rate product guaranteed by million-dollar product liability insurance.
Our customers enjoy a significant discount when ordering in case quantities of 10 rolls or more.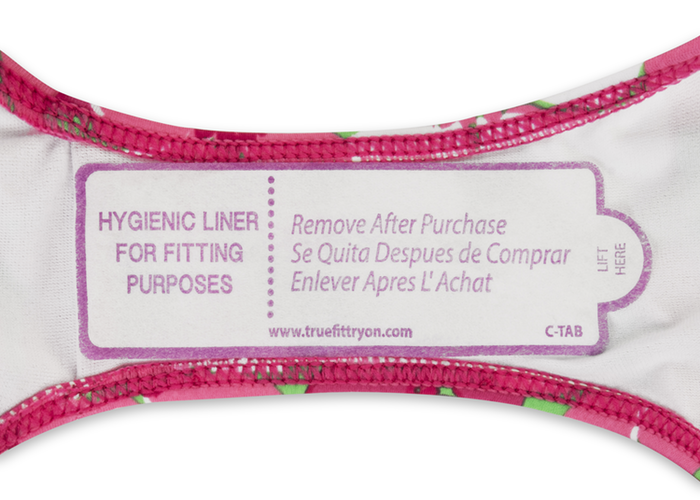 All True Fit Try On Hygienic Liners protect your garments while saving your business time and money.
Find out how our Hygienic Liners specifically, benefit your unique business model.
C-TAB Product
$46.50 – $365.00
Dimensions: 1 ½" x 4 3/8"
Additional information
| | |
| --- | --- |
| Weight | N/A |
| Rolls | 1 Roll (1,000 pcs total), 1 Case (10 rolls,10,000 pcs total) |