1 Carton contains 500 pieces for $245
SG-FM: Disposable Fashion Mask
The True Fit Try On® Disposable Fashion Mask stops the occurrence of makeup being transferred to the garment or earrings snagging the garment, saving retail stores time and money. Supplied in dressing rooms for trying on garments, the Fashion Mask not only protects inventory, it also protects your clients makeup and hair while trying on garments.
All True Fit Try On® Disposables provide you with the ultimate win-win: you protect your customers and also save your business time and money. The advantages don't stop there; find out how our try-on disposables benefit your business specifically. MORE INFO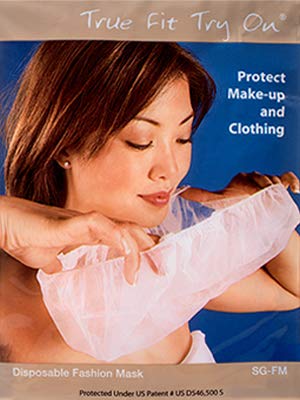 True Fit Try On Fashion Mask
Saving Money & Protecting Clothes Since 1987!
We at True Fit Try On have been working to protect clothing since the company began in 1987. We know clothes are an investment as well as a statement. We created and patented our disposable fashion mask to ensure you could avoid damage from earrings or make-up when getting dressed. By using the fashion mask you reduce laundering costs as well as make-up transfer. The fashion mask is especially useful when laundering isn't an option- traveling, cruise ship, special occasion such as wedding.


Saves Money!




Protects your clothes!




Reduces laundering costs!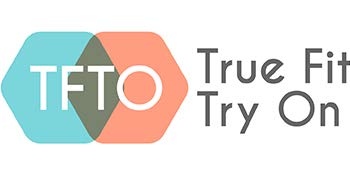 True Fit Try On History
True Fit Try On began in 1987 revolutionizing the try-on hygienic industry. We are the worlds #1 supplier of hygienic liners for swimwear, having sold over 1.6 billion to top swimwear manufacturers and retailers worldwide. Along with our hygienic liners we developed disposable panties for try-on purposes for swimwear and lingerie. The Try-On panty protects the individual trying on the swimwear from any bacteria.