Disposable Makeup Masks
The True Fit Try On® Disposable Makeup Mask stops the occurrence of makeup being transferred to the garment or earrings snagging the garment, saving retail stores time and money. Supplied in dressing rooms for trying on garments, the Make-Up Mask not only protects inventory, it also protects your client's makeup and hair while trying on garments.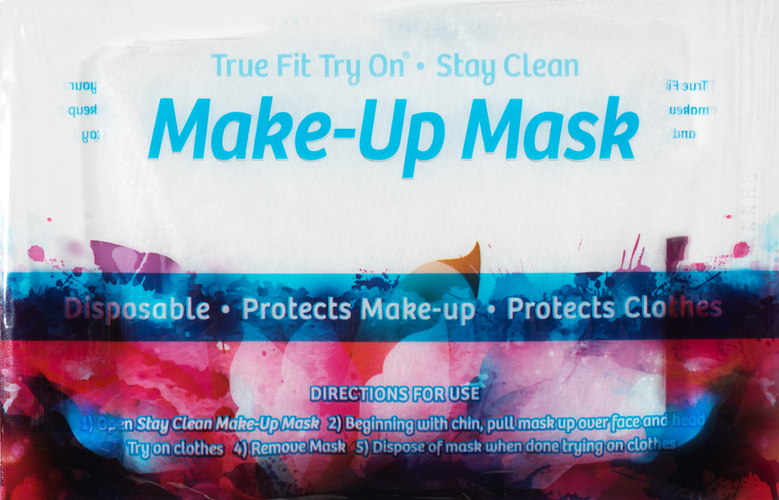 All True Fit Try On® Disposables provide you with the ultimate win-win: you protect your customers and also save your business time and money.
The advantages don't stop there; find out how our try-on disposables benefit your business specifically.
Presentation
Constructed of a hypoallergenic non-woven, breathable material.
The Make-Up Mask is individually packaged for one-time use.
Our packaging was thoughtfully designed to be a beautiful addition to any dressing room with clear instructions on the bag for your customer.
Availability & Shipping
SG-MMI Make-Up Mask is available for immediate shipment from our warehouse in California.
This product is shipped worldwide.
Function
Protect retail stores' investment in apparel inventory.
Protects garments from being soiled to avoid being "marked out of stock" (MOS).
Stops the transfer of make-up to garments and keeps customer's hair and make-up in place.
Prevents earrings from snagging garments while being tried on.
Improves your customers overall tryon experience.
Product Focus
Designed to decrease the cost of damaged inventory and eliminate laundering cost during the try-on process.
A beautiful win-win: your customers maintain their carefully applied makeup and your apparel is protected from costly makeup smudges
Product Liability
This product is covered under a two million dollar product liability insurance policy.
SG-MMI Product
$98.00
Make-Up Mask Individually Packaged, 25 pcs per Pack, 250 pcs total per Carton
Protects clothes from makeup stains and earring snags
Keeps apparel from being marked out of stock
Easy to apply and remove
Helps keep hair and makeup in place
Great for dressing rooms, travel and home
Each Make-Up Mask is individually wrapped and packaged 250 units per carton for $98.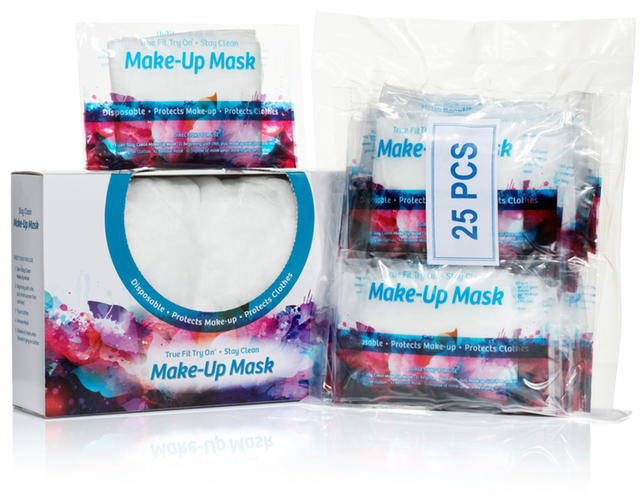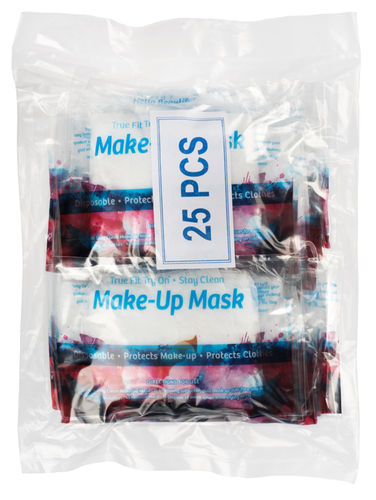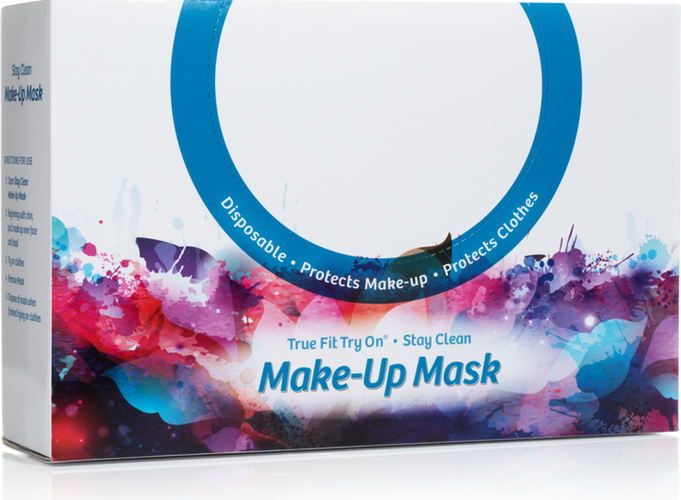 We Also Offer Boxes!
If you would prefer a box to a bag, we offer this option as well.