CL-2 Hygienic Liner
Discerning enterprises admire our "CL" line for its beautiful shape and endless customization possibilities. The CL-2 adds French translation to professional English and Spanish language instructions for global opportunity and appeal. Crafted with a clear face sheet, you gain style without sacrificing utility. This is the designer's choice. Rest assured, when you choose the CL-2 you are receiving a first-rate product guaranteed by million-dollar product liability insurance. Our customers enjoy a significant discount when ordering in case quantities of 10 rolls or more.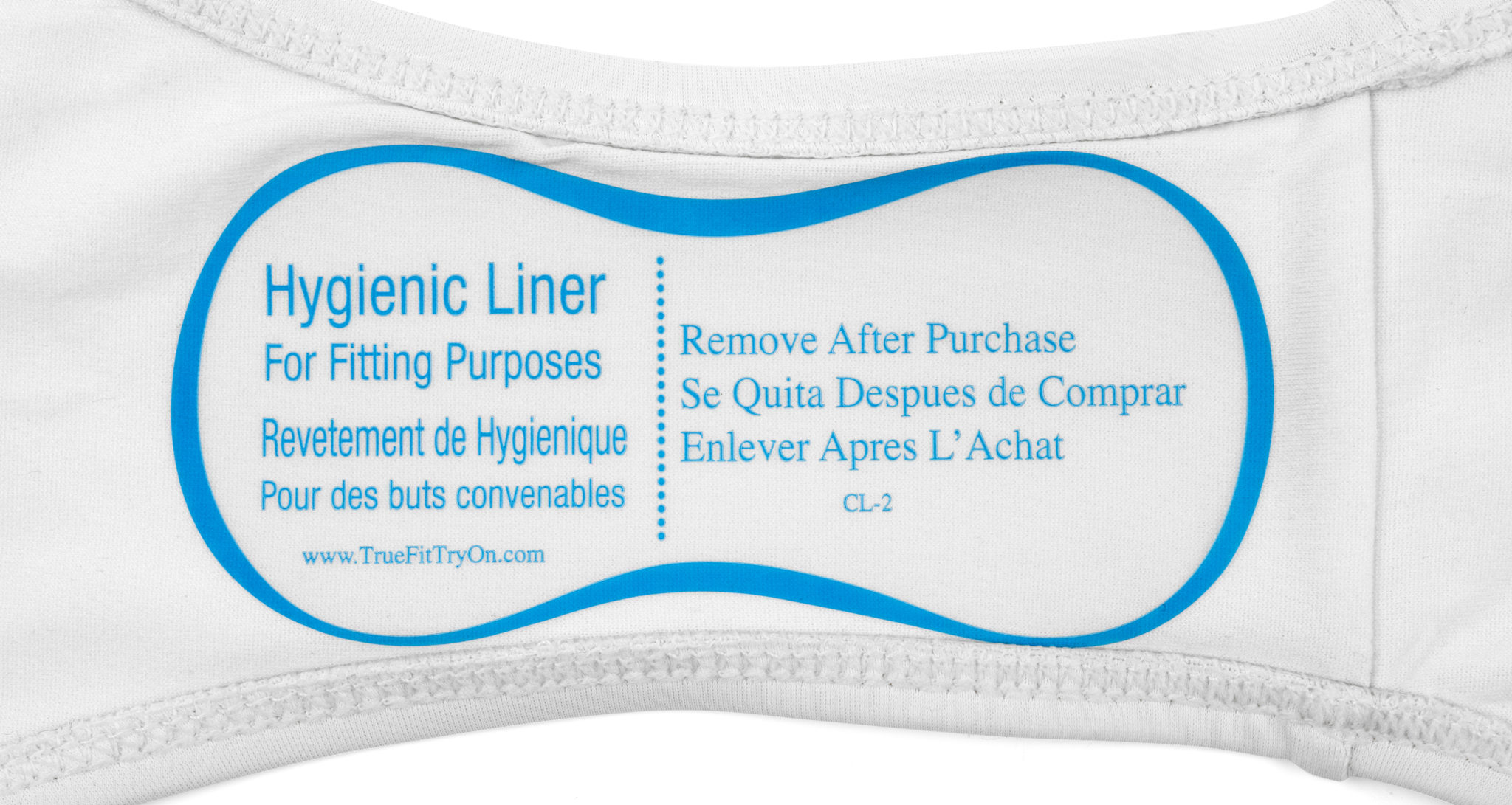 All True Fit Try On Hygienic Liners protect your garments while saving your business time and money. Find out how our Hygienic Liners
specifically, benefit your unique business model.
Click Here
Materials
Face Sheet
The clear 2 Mil Biaxially Oriented Poly Propylene (BOPP) film face sheet is designed to act as a good moisture resistant barrier.
Additional characteristics include softness and comfortability.
Adhesive
Water resistant adhesive enables the Hygienic Liner to stay in the ladies' swimsuit without leaving residue upon removal.
Function
The CL-2 Hygienic Liner protects ladies' swimwear and lingerie while being tried on at the retail store and at home from ecommerce/catalog sales.
Protects swimwear from being soiled, so that garments will not be "marked out of stock".
Availability & Shipping
CL-2 Hygienic Liner is a stock item available for immediate shipment from our warehouses in California and Hong Kong.
This product is shipped worldwide
Product Focus
Non-porous "plastic" face sheet doesn't get dirty or marked up when applying to swimwear. The beautiful hourglass shape fits a wide variety of swimwear types in a fashionable way
Product Liability
This product is covered under a two million dollar product liability insurance policy.
Additional information
| | |
| --- | --- |
| Weight | N/A |
| Rolls | 1 Roll (1,000 pcs total), 1 Case (10 rolls,10,000 pcs total) |